NF Patients United, its member organisations and other patient organisations have a lot of very interesting projects on Neurofibromatosis and the life of patients. So we decided to present our most intersting projects to the public : we will have public event about Best Practice Projects on NF on December 18th and 19th, 2020. Our sessions in are open to all NF interested people. We welcome all interested people to the event! The speeches will be held online including life captioning for people with hearing difficulties.

The meeting on Best Practice Projects on NF will take place one week after the European Neurofibromatosis meeting 2020 in Rotterdam. Here you find the invitation and detailed program of the meeting:
Best Practice projects on NF
NFPU activities 2020 & Sharing best practices
Presentations for all interested organisations and individuals.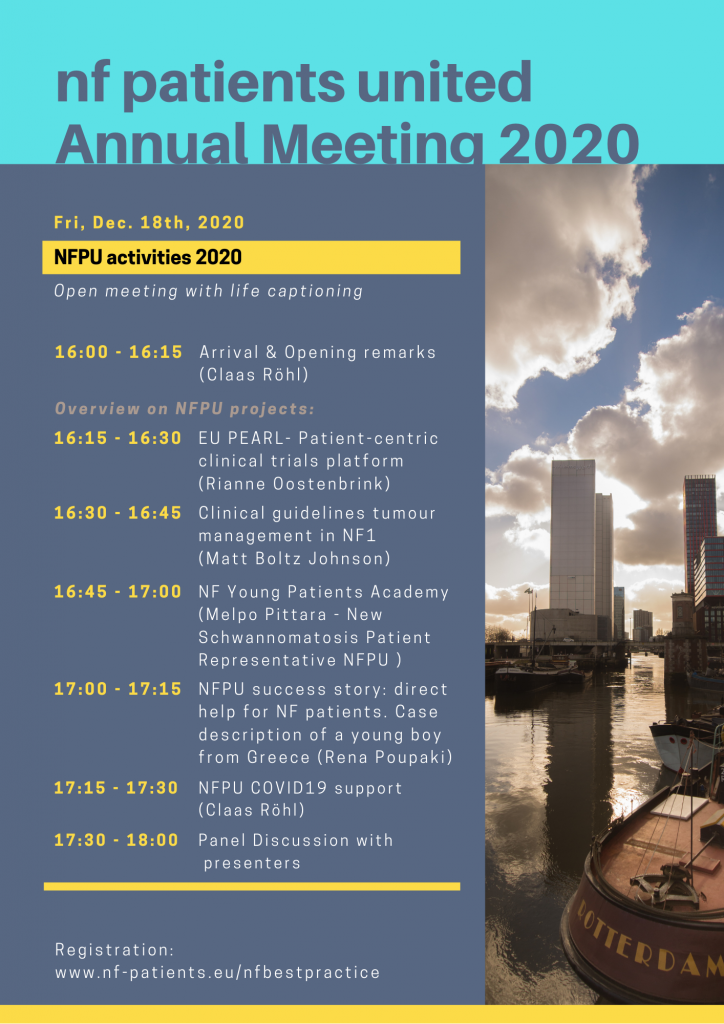 EU policy & Future of NF Patients
Break-out Sessions
Discussion for patient representatives, who work with patient organizations.