Educating young NF Ambassadors
In summer 2023 NF Patients United again launches its academy for young adults affected by Neurofibromatosis. It will be an educational program, a mixture of joint discussions and individual work. Young patients, or siblings of patients, will learn about NF1, NF2 and Schwannomatosis, patient advocacy, patient involvement in research and how to deal with the challenges that they are facing.
Our training will allow participants to become NF ambassadors and to work with patient organizations on a national level and with NFPU on a European level, and that way represent the interests of young NF patients. They will meet patients with the same condition from all over Europe and work together for a better future for NF patients 💚💙
The NF Ambassador training 2023
The next NF patients academy is planned to take place in Portugal at the end of August.
Location: Lisbon (Portugal)
Date: Aug. 25th- Sept. 1st, 2023
Participants can be patients, siblings or young parents of children with NF
Age group: 18 – 30 years
Diploma: Certificate as NF Ambassador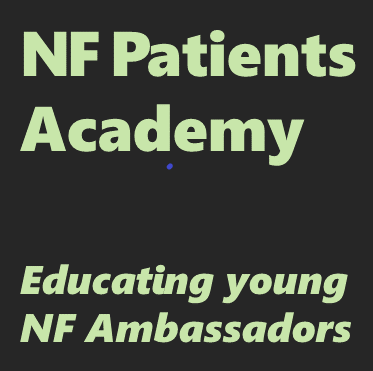 Info & Registration
Official registration for the NF patients Academy will follow in early summer. If you would like to keep updated on the event or you are interested in participating, please send us an email to: info@nf-patients.eu
---
Watch this video from our previous NF Academy:
---
The NF Patients Young Academy 2023 is conducted by NF Patients United together with the Portuguese NF patient organisation APNF
Follow us:
© 2022 NF Patients United