MEK INHIBITORS AS TREATMENT OF PLEXIFORM NEUROFIBROMAS IN CHILDREN WITH NF1: GREEK STUDY
A group of scientists from Pediatric and Adolescent Oncology Clinic and Pediatric Radiology Department, Children's Hospital MITERA (Athens, Greece) published the results of a trial therapy aimed at assessing the potential benefit of MEK inhibitors as treatment of plexiform neurofibromas in children with Neurofibromatosis Type 1 ("NF1").
Plexiform Neurofibroma (PN) is a rather common manifestation interfering with the quality of life in individuals suffering from NF1.
The therapy was based on the assumption that NF1 gene leads to the abnormal MAPK signaling pathway activation, and therefore MEK inhibitors could display antiproliferative activity in PN.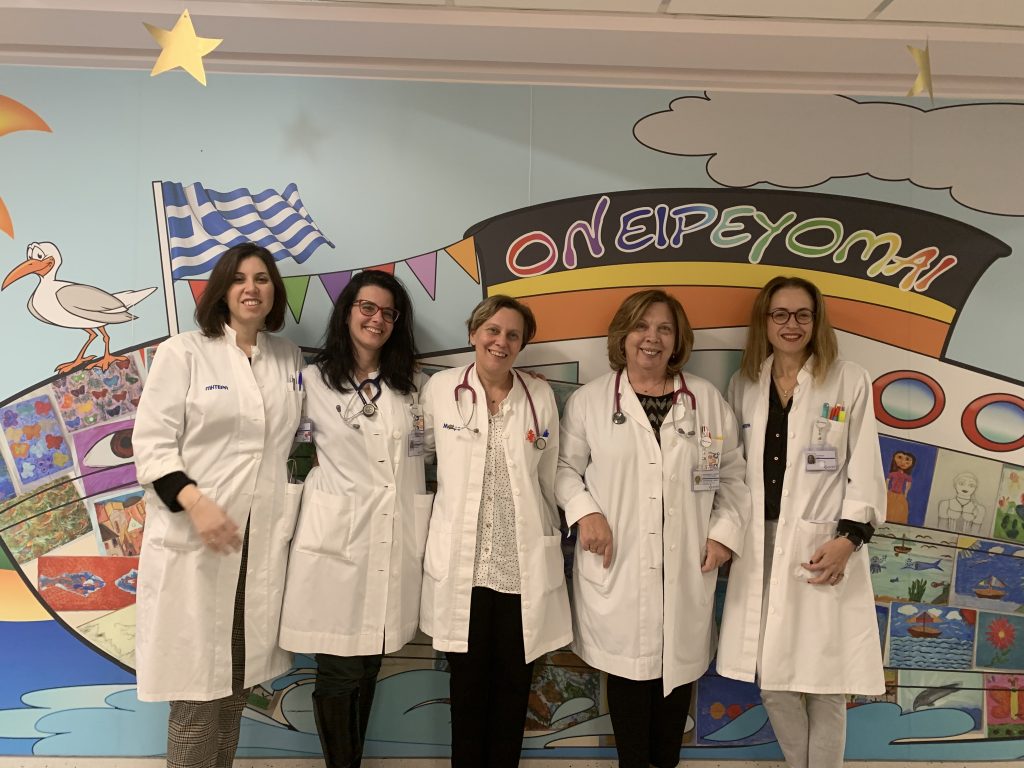 Since September 2017, 5 children (4 girls and 1 boy) with NF1 and plexiform neurofibromas have been treated with Trametinib at the MITERA Hospital. Median age at treatment was 10 years (range: 5-11 years) and 3 had positive family history for NF1. In addition to plexiform neurofibromas, they had other different conditions (optic pathway glioma, etc.).
In 4/5 children Trametinib was adopted for symptomatic reasons and in one for esthetic reasons only, interfering with quality of life. In 2 children antiangiogenetic therapy (Bevacizumab) was tried previously, prior to the approval of Trametinib by the local EMA.
Scientists reported the following results of the therapy: one child experienced both clinical and radiological improvement, one had only clinical improvement and in three children plexiform neurofibromas remained stable. With a median follow up of 9 months after therapy completion (range: 1 – 17 months), clinical and radiological condition are proven unchanged.
Although the number of children treated with Trametinib is small, scientists state that, in their judgment, this therapy can be qualified as feasible, not interfering with the quality of life (continuation of school), and without toxicity. They believe that this therapy could be associated with potential clinical benefit.
Contribution by: Ridola V, Galani V, Dana E, Pinakoula A, Tzarouchi L, Papaioannou G, Kosmidis HV.
US FOOD AND DRUG ADMINISTRATION GRANTS PRIORITY REVIEW FOR SELUMETINIB IN NEUROFIBROMATOSIS TYPE 1
On 14 November 2019, AstraZeneca and MSD (companies developing Selumetinib) announced that the US Food and Drug Administration (FDA) granted Priority Review for Selumetinib in Neurofibromatosis type 1 "as a potential new medicine for pediatric patients aged three years and older with Neurofibromatosis type 1 (NF1) and symptomatic, inoperable plexiform neurofibromas".
According to the press release, the regulatory submission was based on positive results from the National Cancer Institute (NCI) Cancer Therapy Evaluation Program-sponsored SPRINT Phase II Stratum 1 trial. Clinical trials demonstrated that the majority of patients with plexiform neurofibromas had significant tumor shrinkage and reduced pain on this drug.
FDA informed the applicants that their application will be accepted and "fast-tracked". This means that Selumetinib could be available already in the beginning of 2020. You can read the original source here.
NEW THESIS ON NEUROFIBROMATOSIS TYPE 1 FROM A DUTCH RESEARCHER
André Bernard Rietman (the Netherlands) has successfully defended the thesis contributing to the knowledge about Neurofibromatosis type 1 ("NF1") on cognitive, behavioural, emotional, and social domains of the behavioural phenotype and on the effects of this phenotype on daily lives of people with NF1. The results of the study could be further used to develop follow-up programs, inspire future assessment and treatments, and improve intervention trials.
The study discusses motor problems of children with NF1 and their possible predictors. It also includes a longitudinal study about the development of emotional and behavioural problems in young children with NF1 in association with their intellectual and language development.
One of the chapters of the thesis in an intervention study targeting cognitive deficits and daily life functioning and assessing the efficacy and safety of simvastatin treatment in a group of school-aged children and adolescents with NF1. Children aged 8-16 years were recruited from the Netherlands and Belgium. According to the findings, Simvastatin for 12 months had no effect on full-scale intelligence, attention problems, and internalizing behavioural problems. Overall, the use of this medication during 12 months did not reduce cognitive defects or behavioural problems in children with NF1.
Importantly, the thesis touches upon the problem of quality of life and the needs for care in adults with NF1. The author points out that follow-up of social and cognitive problems is rarely a part of standardized care. Results of a qualitative study indicated diverse worries and care needs both in the period of transition from pediatric to adult care, and in adulthood.
About the author: André Bernard Rietman was born in 1964 in the Netherlands. He studied the HBO Occupational Therapy and has a rich experience of practicing as an occupational therapist. After obtaining his master's degree in psychology in 1997, he started working as a psychologist in the Hague. In 1999, he completed the European Graduate School for Child Neuropsychology in Amsterdam, and in 2004 he was registered as a healthcare psychologist. In 2008, he started the neurology outpatient clinic in Rotterdam, and also worked at the Erasmus Medical Center. From 2010, he launched the VOLG program (early recognition of problems with learning and behavior) also for children with NF1. Dr Rietman has an extensive teaching experience in the Netherlands and Belgium, and also supervises master and PhD students.