From November 23rd to November 24th 21 patient representatives from ten European countries met in Parma/ Italy for the general assembly meeting of NF Patients United and a two-day workshop. The goals were to grow closer as a group and set clear goals and objectives for the future of NF Patients in Europe.
During the general assembly meeting we took a look back at the NFPU work of 2019. We accepted 4 new board members. Vanessa Martin from The Childhood Tumor Trust (UK) as the new secretary. Maria Jose Gavarrete from ACNEFI (Catalonia) as the new vice-secretary, Joao de Sousa e Silva (Portugal) as the NF2 patient representative and Clare Barklam (UK) as the NF1 patient representative. Moreover we welcomed a new full member to NF Patients United. APNF – Associação Portuguesa de Neurofibromatose, from Portugal is now our 11th full member, and others associations are expected to join us soon and are already very actively involved.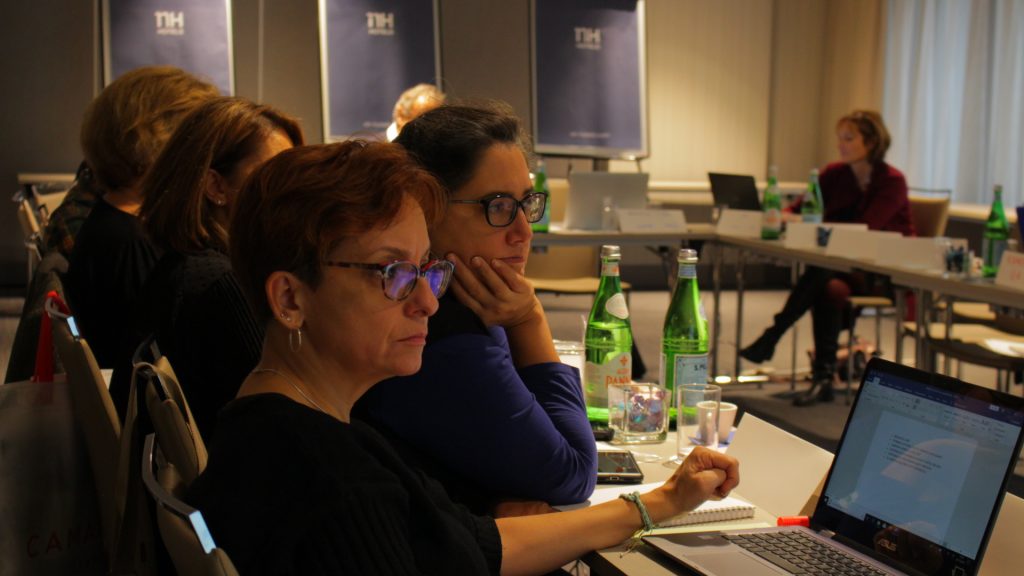 After the general assembly meeting we went straight into the workshops. During the first day we concentrate on the vision, mission and the goals for the next years for our joint activities. On the second day we had parallel workshops in order to develope 4four main projects for NF Patients United:
Digital Plattform for NF
Integrated Awareness and Fundraising projects – European NF year 2020
Translating research to the NF population
European Summer Camp for young NF patient ambassadors
Thanks to the support by AstraZeneca, Novartis and EURORDIS
AstraZeneca, Novartis and EURORDIS enabled the member participation through providing travel, accommodation and meals for our participants at the meeting. We also were able to produce video and photo material, that will be used for our upcoming awareness and fundraising activities. As a result of the workshops during this meeting, four detailed project plans were produced, which will be the base for the following activities of NF Patients United and which will help to coordinate the work between our members and friends.
This annual meeting was a very important step for closer collaborations on a European level, which will translate to a brighter future for patients living with Neurofibromatosis. Our next annual meeting will be held in Rotterdam (NL) during the European scientific NF meeting in September 2020.